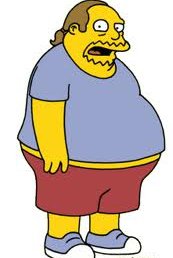 2012 is firmly at our backs. Congratulations, everyone. We made it.
I don't know about the rest of you, but we had some real time encounters with abject, stinking failure in 2012 that make me all the more grateful to move on and away from it. From the weird decision to fire and then almost immediately rehire Gail Simone, to the baffling continued employment of Greg Land, to the need for some high profile comics creators to make odd and unnecessary comments about Batman's sexuality because they can't seem to stop giving Playboy interviews while in the thrall of a mescaline bender, there was plenty to color the comics enjoyment experience last year. And, after all the dust settled from the complaints of former employees about creator rights and other assorted Twitter bitching, sometimes, just sometimes, there were the comics themselves that were the problem.
Here are my picks for the top five comic book disappointments of 2012, after the jump.