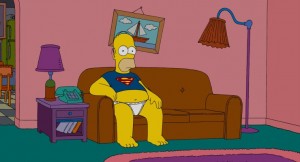 2015 is officially ended, and we are celebrating it in the way we lived through it: squealing with glee and complaining with vigor, all through an alcohol and Sudafed-induced haze. That's right: it's time for the Second Annual Crises Awards!
2015 was an eventful year for comic and genre fans; a year where, in many categories, the concept of "worst" really means "least good," and where sometimes "good enough" makes all the difference in the world (You're still a piece of $%*!, Kylo Ren!). So Amanda and I put together our lists of the best and worst that 2015 had to offer! All to the soundtrack of awful, terrible, public domain and / or fair use awards show sounds!
In this episode, we award and argue about:
Best and Worst Comic Book or Genre Movie,
Best and Worst Comic Book or Genre TV show,
Best and Worst Comic Event or Crossover,
Best and Worst Story Arc or Graphic Novel, and
Most Anticipated and Most Dreaded Geek Events in 2016!
And, awards show or no, we've gotta have the disclaimers:
We recorded this show live to tape, with minimal editing. While this might mean a looser comics podcast than you're used to, it also means that anything can happen. Like yet another story from Amanda's childhood (spoiler alert: it's heartbreaking!).
This show contains spoilers. While we try to shout out warnings ahead of time, let's face reality: we're talking about an entire year's worth of genre entertainment. If it's been a year, it's your own damn fault.
This show contains adult, profane language, and is therefore not safe for work. We talk about the Fantastic Four movie. You want your boss to hear language like that? Get some earbuds.
Podcast: Play in new window | Download (Duration: 2:21:08 — 131.1MB)
Subscribe: Apple Podcasts | Android | Google Play | Stitcher | TuneIn | RSS | More
Thanks for listening, suckers!