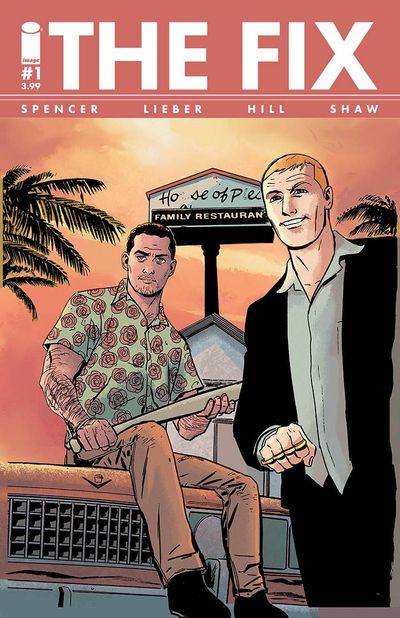 Convention season has been underway for a few weeks now, but what with Image Expo happening this past Wednesday in Seattle, followed almost immediately by Emerald City Comicon happening only days later in the same city, this is one of the bigger weeks for comics news we've had in quite a while.
So while we tried to distract ourselves from our disappointment that we were unable to finagle a trip across the country to see these conventions in person with a viewing of The Death of Superman Lives: What Happened?, we still found ourselves following the comics news about the announcements coming from each event.
And there was a ton of announcements, from new crime comics from the creators of 100 Bullets, to a bunch of maps and financial documents surrounded by a comic book by Jonathan Hickman, to a story about the Six Million Dollar Man written by a man with experience writing about someone who wants to become a real boy.
We also discuss:
Black Panther #1, written by Ta-Nehisi Coates, with art by Brian Stelfreeze, and:
The Fix #1, written by Nick Spencer, with art by Steve Lieber!
And, the normal disclaimers:
This show contains spoilers. If you don't want to hear why The Black Monday Murders by Jonathan Hickman will be the comic most likely to give you maps and sadness, tread lightly.
This show contains adult, profane language, and is therefore not safe for work. You want your boss to hear about why it's awesome to consume Incompetence Porn? Then get some headphones.
Podcast: Play in new window | Download (Duration: 1:46:54 — 99.3MB)
Subscribe: Apple Podcasts | Android | Google Play | Stitcher | TuneIn | RSS | More
Thanks for listening, suckers!