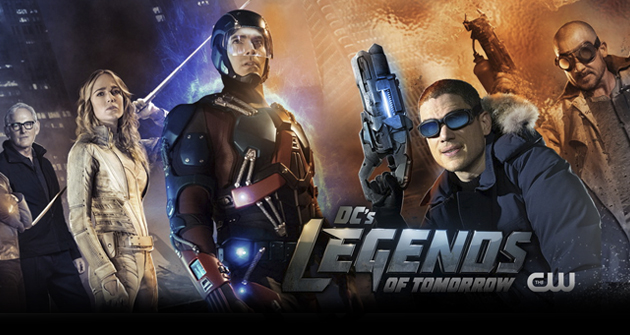 It's been a week since Dan DiDio and Jim Lee hyped an upcoming project or event with a photo of some curtains and the word "Rebirth." Last week, the comics Internet was abuzz with rumors that it meant a reboot or a return to pre-New 52 continuity or any number of other things. Well, it's been a week, and in that time, we've learned… exactly nothing new whatsoever. But a few tidbits and Tweets have let us to come up with a new theory about the project, which, since we are, after all, part of that selfsame comics Internet, we are more than happy to discuss and kick around.
But one concrete new thing we can all address is the CW show DC's Legends of Tomorrow. The pilot to the new show aired over the past couple of weeks, so we talk about what parts of the show work, which ones don't, which characters are gonna need some attention, and why Hawkgirl is part of columns B and C.
We also discuss:
Grayson #16, written by Tim Seeley and Tom King, with art by Mikel Janin, and:
Old Man Logan #1, written by Jeff Lemire with art by Andrea Sorrentino!
And, as usual, some disclaimers:
We record this show live to tape, with minimal editing. While this might mean a looser comics podcast than you are used to, it also means that anything can happen. Like a discussion why Rip Hunter's time ship should be called "The Re-TARDIS."
This show contains spoilers. While we try to shout out warnings ahead of time, be aware that we will spoil why Old Man Logan spoils Frank Miller's and Chris Claremont's Wolverine.
This show contains adult, profane language, and is therefore not safe for work. You want your boss to find out what happens when a podcast host eats about a million chocolate-covered coffee beans and stares at Batman's utility belt area? Then get some earbuds.
Podcast: Play in new window | Download (Duration: 1:43:02 — 96.4MB)
Subscribe: Apple Podcasts | Android | Google Play | Stitcher | TuneIn | RSS | More
Thanks for listening, suckers!