on
May 22, 2014
at
7:19 pm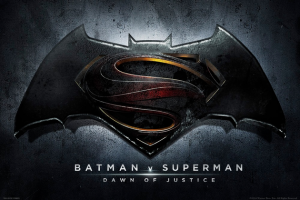 We're a little late to the party with this one, what with our day jobs and commitments and congenital drinking problems, but Batman Vs. Superman has an official title and promo image. The promo image is at the top left. The title is Batman V Superman: Dawn of Justice.
And then the Internet blew up.
Seriously: people I have known for years and respect have taken to Twitter to complain about almost every aspect of the title. One guy complained that Superman didn't have top billing. Another guy bitched that they were using a "v" instead of a "vs." or a full-on "versus." I've seen gags revolving around "Tony Orlando of Justice." Chris Hardwick's Comedy Central show @Midnight started a hashtag, #BetterBatmanSuperman, implying that Joe Blow from Falmouth could come up with a better title.
And maybe they could. Because honestly, it's not that great a title. But it's not the worst title in the world, either.
↓ Read the rest of this entry…