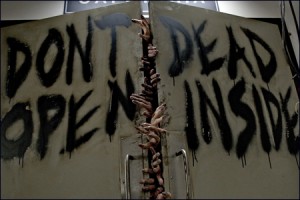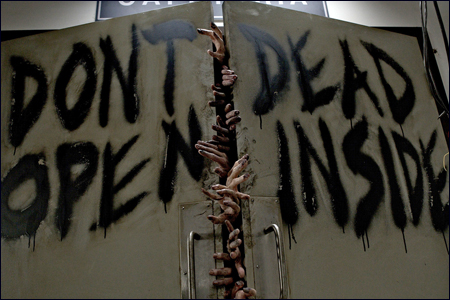 It's been a packed week here at the Crisis On Infinite Midlives Home Office. We spent a lot of time watching, and rewatching, and re-rewatching the new trailer for Avengers: Age Of Ultron, and, like all good comic book enthusiasts, we spend a bunch of time dissecting what we saw, speculating on what we didn't see, and ghostwriting what we'd like to see.
In addition, since we finally had our cable and Internet back online long enough for the Home Office TiVo to get the episodes of The Walking Dead that we missed, we binge-watched it and discussed what we liked, what we didn't like, subtlety versus heavy-handedness, plot versus theme, and why it is more likely that AMC would kill Robert Kirkman this season than it is they would Daryl Dixon.
We also talk about:
All-New Hawkeye#1, written by Jeff Lemire with art by Ramon Perez, and:
Guardians Team Up #1, written by Brian Michael Bendis with art by Art Adams!
And now the disclaimers:
We record this show live to tape. While this might mean a looser comics podcast than you are used to, it also means that anything can happen. Like an argument over whether The Walking Dead is in dire need of a musical episode.
This show contains spoilers. While we try to shout out warnings ahead of time, be aware that we might ruin everything from the ending to last week's The Walking Dead to the fact that Avengers: Age of Ultron is going to be rated PG-13.
This show contains adult, profane language, and is therefore not safe for work. You want your Mom to hear what we think about "sweet biscuits"? Get some headphones.
Podcast: Play in new window | Download (Duration: 2:09:16 — 116.5MB)
Subscribe: Apple Podcasts | Android | Google Play | Stitcher | TuneIn | RSS | More
Enjoy the show, suckers!