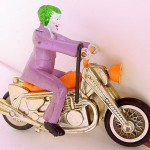 It's, err… a day (We've just about given up on a regular schedule for this thing)… which means that it's time for another exciting episode of the Crisis On Infinite Midlives Podcast!
Brought to you, as always, in crystal-clear Drunkard Digital 2.0 surround sounds (2.1 if Rob burps into the microphone! And you don't want to know under what circumstances it becomes 2.2!)
Discussed in this week's program:
Monthly Comics: Holding The Line at 20 Pages plus House Ads and Shilling for Harley Davidson!
Looney Tunes, or: The Diagnosis of Super-Villains (Ooh! I vote Tertiary Syphilis!), and:
Our unreviewed books of the week: Deadpool, Dead Man's Run, and the conclusion of Spider-Island!
And you can follow along at home with these links, kids!
Podcast: Play in new window | Download (Duration: 45:54 — 42.0MB)
Subscribe: Apple Podcasts | Android | Google Play | Stitcher | TuneIn | RSS | More
As always: wear headphone when listening at work unless you're tired of your job!
Enjoy the show, suckers!