on
June 12, 2014
at
9:26 pm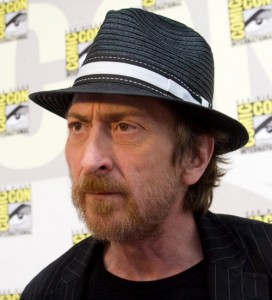 Frank Miller was behind a computer keyboard yesterday. Someone made a terrible, terrible mistake.
Here's what I'm talking about: the last time Frank sat down specifically to publish something he thought on the Internet, it was to post a diatribe about the Occupy Wall Street kids who were, at the time, camping out in public parks around the United States. Frank spent a few hundred words and a couple of amateurish "bowel movement" jokes comparing these neo-rich-kid-hippies with Al-Queda, which not only sounded like unnecessary histrionics, but really kinda ridiculous. After all, most world-class terrorist organizations ask their collaborators to have a useful skill. You know, beyond drum circles. But I digress.
Anyway, Frank's public presence since 2011 has been comprised of that blog post and his original graphic novel Holy Terror, which was a Batman story that DC Comics refused to publish. You know, the same DC Comics that published Kevin Smith's The Widening Gyre, where Smith retconned Batman to have pissed his pants during his first confrontation with the mob in Batman: Year One, written by… some guy who I can't remember. I remember he was a good writer at the time, though.
So this is the first time in almost three years Frank has put himself out for Internet scrutiny, and I have to give him credit for doing it in a Reddit Ask Me Anything, where Miller has to boldly face questions like:
[–]Izawwlgood 348 points
↓ Read the rest of this entry…