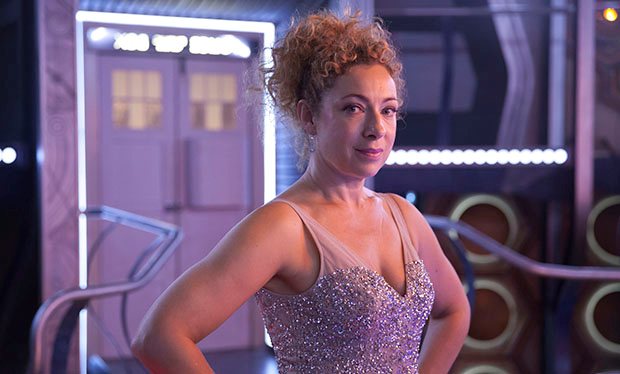 While we originally planned to list our 2015 Crises awards for the best and worst of the year this week, we were stymied by a combination of holiday travel for Rob, and a crippling cold (and cold medicine high) by Amanda.
So after spending some time talking about what we got for Christmas, and best Christmas memories from childhood (spoiler: none of Amanda's childhood memories are anything but heartbreaking and hilarious), we talk about the Doctor Who Christmas special, The Husbands of River Song. We talk about the episode's weird mix of farce and heartstring plucking, how it might mean some solid writing on showrunner Steven Moffat's part to tie River's character closely to her first appearance, and how it paints the Doctor as a remorseless and opportunistic genocidal monster. Really.
We also discuss:
DK III #2, written by Frank Miller and Brian Azzarello, with pencils by Andy Kubert and inks by Klaus Janson,
Teen Titans #15, written by Scott Lobdell and Will Pfeifer with art by Ian Churchill and Miguel Mendonca, and:
Darth Vader #14, written by Kieron Gillen with art by Salvador Larroca!
And, the usual disclaimers:
We record this show live to tape, with minimal editing. While this might mean a looser comics podcast than you are used to, it also means that anything can happen. Like the tragic tale of a girl, pseudoephedrine and a busted Etch-A-Sketch.
This show contains spoilers. While we try to shout out warnings ahead of time, just assume that we will explain, in detail, why The Doctor is history's greatest monster.
This show contains adult, profane language and is therefore not safe for work. You want your employer to know what it means when things go "testacularly"? Then get some headphones.
Podcast: Play in new window | Download (Duration: 1:42:59 — 93.7MB)
Subscribe: Apple Podcasts | Android | Google Play | Stitcher | TuneIn | RSS | More
Thanks for listening, suckers!