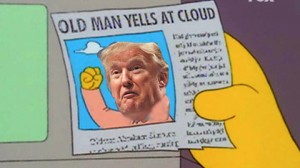 We here at Crisis On Infinite Midlives live in Boston, and it is the week of a large football contest (so we are told). So we decided to spend this episode talking about an organization and its members who were recently accused of malfeasance, dirty tricks in the face of their fans, and a general betrayal of the public trust.
That organization is, of course, the Ghostbusters.
This week, Ghostbusters director Paul Feig announced his intended casting for the franchise reboot, and the Internet exploded. And not in a good way. So we discuss our feelings and opinions about this reboot, how it works with our feelings toward a franchise that literally changed one of our lives, and why it is arguably the best possible solution for continuing the property. We also talk about how this announcement affected our feelings toward the other recently-publicized reboot: Marvel's Secret Wars.
We also talk about:
Batman #38, written by Scott Snyder with art by Greg Capullo, and:
Quantum And Woody Must Die #1, written by James Asmus with art by Steve Lieber!
And now the legalese:
We record this show live to tape. While this might mean a looser comics podcast than you are used to, it also means that anything can happen. Like whether Barbie Princess Power's super ability has to do with Ken's genitals.
This show contains spoilers. While we try to shout out warnings ahead of time, assume that you will learn that Barbie Princess Power's super ability has to do with Ken's genitals.
This show contains profane, explicit language, and is therefore not safe for work. You want your boss hearing this much about Ken's genitals? Didn't think so. Get some headphones.
Podcast: Play in new window | Download (Duration: 1:44:13 — 95.6MB)
Subscribe: Apple Podcasts | Android | Google Play | Stitcher | TuneIn | RSS | More
Enjoy the show, suckers!