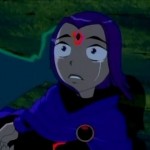 You thought we'd given up, didn't you? No such luck; it's a day, which means it's time for another exciting episode of the Crisis On Infinite Midlives Podcast!
In this week's episode, we talk about:
How to get comics into the hands of children (Give a store to Jerry Sandusky! What, too soon?)!
What to pay your kids for allowance (Or, Sundusky's Lawsuit-Be-Gon)!
New Jersey Comic Conventions (or: SDCC with GTL and MPV meaning HEP3!)
F***ing Digital Comics: How Do They Work (Great, if you hate paper and reading comprehension)!
The pros, cons, Novas, Phoenixs (Phoenixes? Phoenices? Phoenicians? Penises?) and Wonder Twin clones of Marvel Point One!
Our favorite non-reviewed books of the week, and:
Fisting a ham (Oh, it's in there)!
Podcast: Play in new window | Download (Duration: 47:11 — 43.2MB)
Subscribe: Apple Podcasts | Android | Google Play | Stitcher | TuneIn | RSS | More
As usual, if you listen to this at work, you should wear headphones! Unless your boss is into that hot, sweet, man-on-piglet action (And if he is, thanks for listening, Coach Sandusky)!
Thanks for listening, suckers!