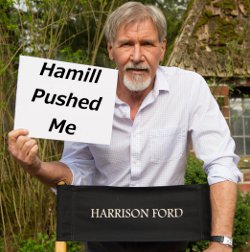 In this week's podcast, Amanda and I are joined by longtime Crisis On Infinite Midlives contributors Trebuchet and Pixiestyx! Trebuchet read comics as a kid and came back to them as an adult, and Pixiestyx didn't read any comics until adulthood. Which make them the perfect guests with whom to discuss:
Star Wars: Episode VII! And more specifically, why we aren't feeling all that excited about it,
Considering the comics industry is dying (almost literally) to bring in new and lapsed readers, what factors, books, and events brought Trebuchet and Pixiestyx to comics in the 21st Century,
Uber #14, written by Keiron Gillen with art by Gabriel Andrade,
The Walking Dead #128. written by Robert Kirkman with art by Charlie Adlard, and
The United States of Murder Inc. #2, written by Brian Michael Bendis with art by Michael Avon Oeming!
But first, a few disclaimers:
This show is recorded live to tape, and may contain more pauses, "um's", and references to tube steaks, lips and Kobe assholes than your average comic book podcast,
There are spoilers here. We try to warn ahead of time, but proceed at your own risk, and
This show features adult, profane language, and is not safe for work. We all found headphones with which to record the show, so you can damn well hunt some up to listen to it.
Podcast: Play in new window | Download (Duration: 1:32:52 — 85.1MB)
Subscribe: Apple Podcasts | Android | Google Play | Stitcher | TuneIn | RSS | More
Enjoy the show, suckers!