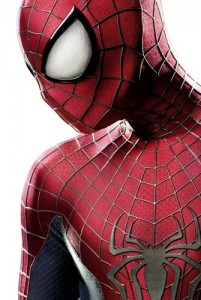 Yes, we know, it's been a couple of weeks since our last podcast, but we have a good excuse: we were drunk we were busy catching up on the latest in pop culture and comics after a weekend pretending we were still young reintroducing ourselves to classic video games!
So we are tan, rested and ready to talk about the biggest comics and geek events of the past week! Including:
A discussion of a weekend spent playing video games at the American Classic Arcade Museum at the Funspot Arcade in Laconia, NH
A talk about the highs (Andrew Garfield as Spider-Man) and lows (Jamie Foxx as Electro) of The Amazing Spider-Man 2
A dissection of the upcoming death of Wolverine, why it feels empty and corporate, why most recent comic book death stories feel the same, and a few comic book death stories that break that mold (and why)
A review of Jason Aaron's and Jason Latour's Southern Bastards, how it feels like a modern High Noon, and how it plays into (and stymies) views of the South from a couple of inveterate yankees
Quick discussion of DC's Futures End Free Comic Book Day release, and Batman: Eternal #4
And, as usual, here are the disclaimers:
This episode was recorded live to tape, which means that there may be more dead air, ill-advised language, and "ummmms" than you are used to in your standard comics / pop culture podcast
This show uses explicit and profane language, and is not safe for work. If you have the choice between listening to this show on speakers and being reprimanded for faking a disability for wearing an earplug to listen to this show? Take the write-up. Sure, your hearing-impaired co-workers will give you the stinkeye tomorrow, but at least you'll still be employed to see it.
Podcast: Play in new window | Download (Duration: 1:12:48 — 66.7MB)
Subscribe: Apple Podcasts | Android | Google Play | Stitcher | TuneIn | RSS | More
Enjoy the show, suckers!