On yesterday's New Comics day, retailers like my local comic store owner, who knows me by name and asks me if I hate the Scott Lobdell's depiction of Starfire so much, why am I using it to hide the front of my pants, received a postcard from Marvel. And unlike every other postcard received since the dawn of email, which describes how much your mom loves Paris but is having trouble making BM after all that brie, this one was a little more mysterious: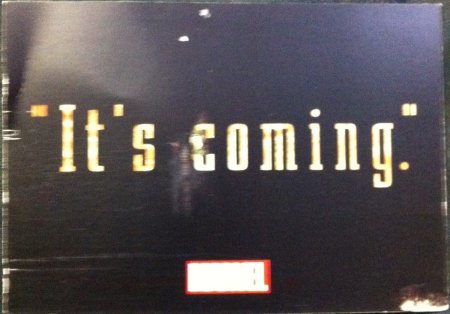 Yup. Just gold type on black, reading "It's coming", and signed by Marvel Editor in Chief Axel Alonzo.
What's coming? Marvel didn't say. Bleeding Cool had the bright idea to check Marvel's Web site followed by a whack "itscoming"… which redirects to a hype page about Joe Quesada's Cup O' Joe panel at next weekend's New York Comic Con.
What could it be? It's coming… Joe Quesada. It's coming… at New York Comic Con.
Joe Quesada… coming… at New York Comic Con… a Cup… of… Joe…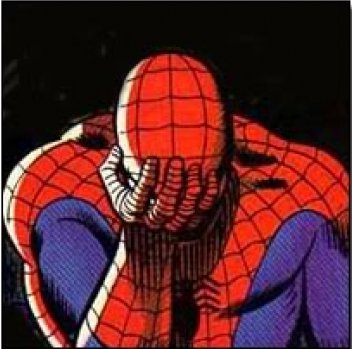 (Yes, that was juvenile. In my defense, I am very hung over.)
(via Bleeding Cool)