Brain Bleach – Watch Out For Creeping Latex; Don't Eat The Yellow Snow.
on
August 3, 2012
at
5:35 pm
A couple of quick things for a Friday afternoon. First of all, check out Bleeding Cool for a gallery of some the coolest Venom cosplay to ever get banned from Facebook. Here's a little sample to get your attention: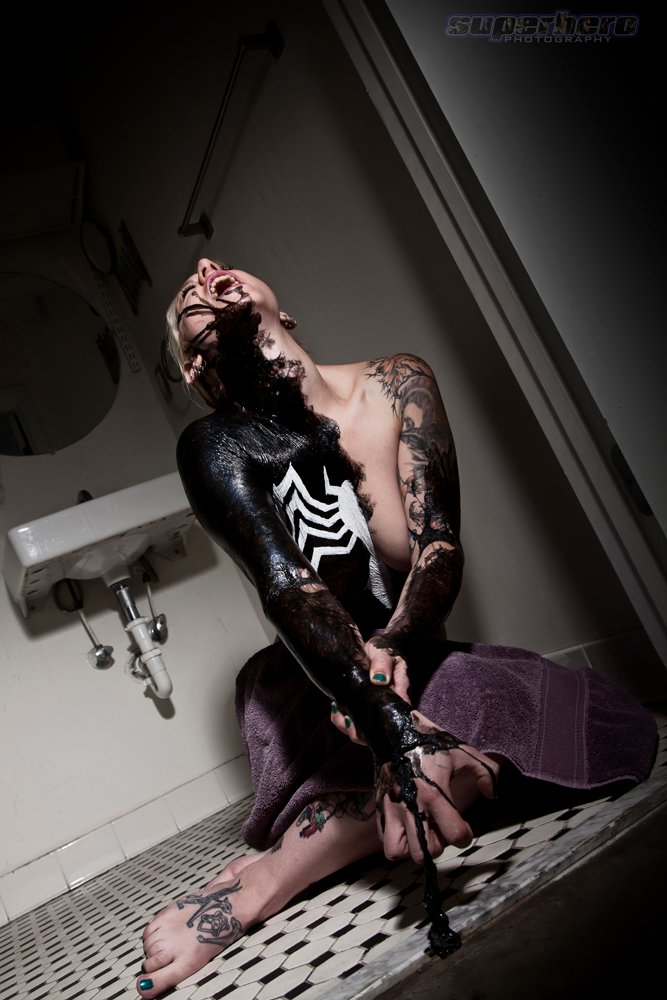 Apparently, Facebook took issue with photographer Adam Jay's subject's semi nudity, despite the fact that there are other photos all over Facebook, including whole groups that participate in latex play (seriously, Google "Facebook+ latex"). What a shame.
After the jump, a short film illustrating the lack of dog curbing laws in the neighborhood of Superman's Fortress Of Solitude.


This comes via Topless Robot. When Krypto has to go, he has to go…and he's rewarded for his efforts. Enjoy Superman's Best Friend, by Brett Underhill:


Enjoy your weekend!