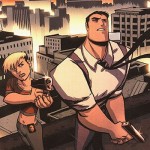 Bleeding Cool is passing along Deadline's news that Lucy Punch has dropped out of the much delayed Powers television. Punch was cast as Deena Pilgrim, partner to secretly super powered cop, Christian Walker (Jason Patric). However, according to Facebook, Brian Michael Bendis says:
lucy punch has moved on, powers tv is not dead. if it was i would tell you honest & true. new scripts have been ordered for more episodes & there will be news in may about how we are going forward. the network is behind us all the way. its quite nice. its going to be a long haul but its all about quality. i desperately want the best show we can make.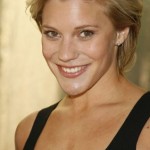 Fans are apparently pushing for Katee Sackhoff to pick up the role, which I think would be brilliant casting, personally. How do we get a petition going to make this happen?
Anyway, I still have hope we'll see this series. It will probably hit the airwaves about the next time Brian Michael Bendis sees fit to actually send another issue of Powers out for sale.