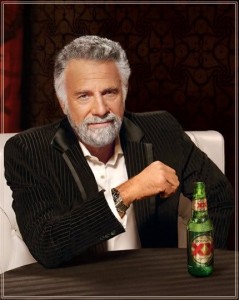 Wolverine calls him the best there is at what he does.
Cyclops believes that he is a dick.
It took Emma Frost longer to read his mind than it did for her to read Infinite Jest.
Hank McCoy calls him a beast.
He is the master of magnetism… according to Eric Lenshurr.
He is… the most interesting man in – ah, screw it; Marvel's released another one-word teaser poster, and it says "XX." Sure, I could have made a classy observation like "XX" is the chromosonal sequence for women, but there was a Dos Equis beer joke there, and I am only a man. A weak man. A weak man with a drinking problem. It's pretty much all I can think about. It's quite serious.
Right, the comic book. You can check the teaser after the jump.