on
October 29, 2013
at
9:10 pm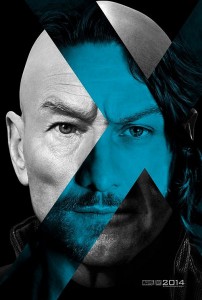 A lot of the geek excitement for movies in the next year is focused on Marvel Studios, what with Thor: The Dark World opening next weekend, Captain America: The Winter Soldier dropping in April, 2014, and Guardians of The Galaxy (and if you're not excited for that one, go see director James Gunn's earlier flicks Slither and Super and tell me how you feel then) coming out next summer.
And once upon a time, that slate in and of itself would be enough to blow the heart of any self-respecting comics fan right out the back of his or her underpants. But we live in a charmed time, where we have even more comic flicks on the way, like The Amazing Spider-Man 2, and X-Men: Days of Future Past, which features the return of Bryan Singer, the director of X-Men and X-Men: United, the two films that started the whole superhero movie renaissance.
Twentieth Century Fox brough some footage from the film to this year's San Diego Comic-Con, but none of it has made it to the general public… until today, when the first official trailer from the movie was released. And you can check it out right after the jump.
↓ Read the rest of this entry…