Doctor Who News – Peter Capaldi Is The 12th Doctor
on
August 5, 2013
at
5:56 pm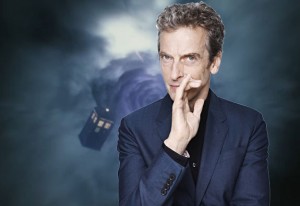 Yesterday, the BBC announced that Peter Capaldi will be the next Doctor in Doctor Who. Capaldi is probably best known for his work as Malcolm Tucker on The Thick Of It. He also was most recently seen on the big screen in World War Z as W.H.O. Doctor (ha!).
Capaldi's casting is a departure from the recent trend of casting much younger actors to the role of The Doctor in order to court the demographic. Indeed Capaldi is 55, the same age as William Hartnell when he was cast as the very first Doctor back in 1963. Reportedly, Capaldi was the only person show runner Steven Moffat was interested in for the role. As of the Doctor Who panel back at San Diego Comic-Con back in July, Moffat had said that there had been no casting decisions made with regard to the 12th Doctor. Nice to see Moffat continue his streak of being upfront and transparent with the show's fans.
Check out the video of Peter Capaldi's introduction to Doctor Who fans from the BBC television special that aired yesterday, after the jump.

Capaldi will begin filming the new series of Doctor Who this fall. His run of the series will kick off on Christmas Day.