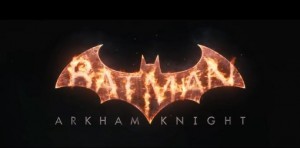 I'm not gonna lie to you: I haven't played the third Batman XBox game, Batman: Arkham Origins yet.
I haven't played it for a few reasons, the first of which being that the property's license was taken away from Rocksteady Studios, who did Arkham Asylum and Arkham City and which were simply the two best superhero video games I've ever played. And being someone who loved playing Spider-Man 2 and being disgusted by Spider-Man 3 by a different group of people, I have learned to be… cautious about sequels by different development houses.
The second reason being that I bought a plasma TV last year and I am afraid that, if Batman: Arkham Origins happens to be good, and I play it the way I did Arkham City, I will wind up watching episodes of The Walking Dead through a burnt-in image of Batman gliding in the middle of my screen.
However, I have made the snap decision that not only will I risk playing video games on (and possibly destroying) the new TV, but I will be obtaining either an XBox One or a Playstation 4. Or at least I will be obtaining one by early October. Because not only is a new Batman game coming out, but it reportedly will be by Rocksteady Studios again.
And not only that, but a new trailer for the game has been released… and it looks awesome. And you can check it out after the jump.
Right now, it looks like Batman: Arkham Knight will be dropping on October 14th.