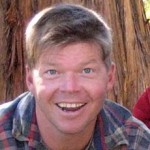 According to Comics Alliance, comics illustrator and mangled foot enthusiast, Rob Liefeld, is set to take over both art and writing duties on Deathstroke from the current team of writer Kyle Higgins and artist Joe Bennett beginning with issue nine. This is a very interesting turn of events, particularly in light of the fact that DC also recently turned the writing of Hawk and Dove over to Liefeld from Sterling Gates (best porn name ever, by the way), a title on which Liefeld already had penciling duties, only to then turn around and cancel the whole damn thing. So, in order to save the title, it was necessary to destroy the title. Apparently.
Seems auspicious for Deathstroke, eh?
But, on the off chance DC decides not to send Slade Wilson off to the great Retirement Home In The Sky For B List Villains, how does Rob Liefeld plan to ruin plot the book that I've currently been enjoying for the past five issues?
Look, Ma! Deathstroke! No feet! After the jump.
From the press release published on DC's The Source
"It's great to have Rob contributing to DC COMICS-THE NEW 52 in such a major way," said Eddie Berganza, DC Entertainment Executive Editor. "Rob's always been seen as edgy, both within the comic book industry and by his fans. That's a great vibe to bring to these particular books. We really want to push boundaries, and Rob's the guy to do it."

Liefeld will be writing and illustrating DEATHSTROKE, a perfect pairing of the edgy industry bad boy and the baddest bounty hunter on Earth. Raising the ante on the action for Slade Wilson, Liefeld kicks off his run in issue 9 by pitting Wilson against fan-favorite mercenary Lobo – who will be making his first appearance in DC COMICS-THE NEW 52. But Lobo is just the beginning, and Liefeld shared some of his plans for the series.
Liefeld's edgy? Drawing Captain America and other characters who look like they need a double mastectomy to avoid crippling back problems later in life is edgy? Liefeld is who you hire when you can't get Todd MacFarlane, because he's too busy fondling his balls and you have no particular interest in symmetry or proportion in your finished product.
Let's see what Liefeld's cover for Deathstroke #9 will look like.
Huh. That's not too dissimilar from a drawing my cousin's son, who knows I love Deathstroke, made me for Christmas.
Look at that! Eight years old and already getting enthusiastic about the exciting world of comic books and digital art. So, Mr. Liefeld, I'm going to suggest to you the same thing I did to him, if he wants to be serious about this.
Read a book.