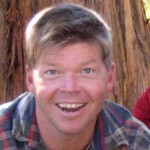 Twitter is a strange and terrible beast at times. Sometimes it allows people to feel close to celebrities, luminaries and people one might otherwise be unable to interact with. Other times, it is a direct pipeline from your subconscious to the outside world, laying your darkest impulses and secret opinions bare to a cold and misunderstanding populace. This is why, every Saturday morning, the first thing I do after waking up on the couch where I passed out is check my own outgoing feed to see if it is safe for me to venture out my own front door, or if it is time for me to finally implement Project Miguel Sanchez. But I don't want to make this about me.
Instead, lets start with a case of the first use of Twitter. Yesterday, DC Comics Co-Publisher Dan DiDio Tweeted this:
@MDesaad @nathanfairbairn @DocShaner Keith and I are about to come at you with an old cult favorite. Hope it meets you're expectations.

— dan didio (@dandidio1) March 2, 2014
At first glance, this is good news to me. Sure, DiDio isn't the best comic writer in the world, but he and Giffen really captured lightning in a bottle with O.M.A.C. at the start of the New 52 reboot, so I am actually very interesting in seeing new work on an obscure-ish cult favorite to see if they can do it a second time.
Of course, a teaser like this begs for speculation, and Bleeding Cool, apparently based on the fact that DiDio's and Giffen's last work was on a Jack Kirby creation for DC, speculated today that the book would be a reboot of Kamandi: The Last Boy on Earth. Okay, fine. Why not?
Because Rob Liefeld, that's why not!