The Nerdpocalypse: San Diego Comic-Con 2012′s Saturday Programming Schedule
on
July 1, 2012
at
6:55 am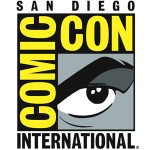 Saturday at San Diego Comic-Con. The Nerdpocalypse. The day when the convention stacks up their A-List programming. ,Meaning that you will be around more lines than Tony Montana, and if the humidity rises above 40 percent, by noon you will smell like a foot.
It's the day we Nerd Prom-goers wait for for about 364 days a year, and yesterday SDCC posted the entire preliminary programming guide for Saturday, July 14th. So let's take a look at the panels that looked most interesting to us here at the Crisis On Infinite Midlives Home Office, and the ones most likely for us to attend, cover, and really foot the place up.
10:00-11:00 DC: The New Wave — With DC Comics – The New 52, Before Watchmen, and The New 52, Wave 2, DC Entertainment is running on all cylinders! But you haven't seen anything yet – find out about the next exciting event from DC Comics with DC Entertainment co-publisher Dan DiDio (Phantom Stranger) and creators Brent Anderson (Phantom Stranger), Tony Bedard (Sword of Sorcery), Scott Snyder (Talon), and James Tynion IV (Talon). Room 6DE
Last year, DC was hyping the New 52 Reboot while a woman in a Batgirl costume followed them around calling them sexist. This year, the New 52 is a major success, and I will be attending this panel in a pre-reboot Superman costume accusing Dan DiDio of hating Kyrptonians ("You don't get to call us Kal-El! That's our word!"). Not because I'm not excited about the new wave of DC books, but because I have 2013 as the under on DiDio's head exploding at a Comic-Con panel, and daddy needs a new pair of Superman boots.
But then again, there's:
10:00-11:00 That 70s Panel — A look at comics in the seventies. Some now call it the Bronze Age, but by any name it was an exciting time to be reading comics. Moderator Mark Evanier (Scooby Doo) leads a discussion including Marv Wolfman (Tomb of Dracula), Steve Skeates (Aquaman), Steve Englehart  (Batman), Herb Trimpe (Incredible Hulk), Elliot S! Maggin (Superman), Trevor Von Eeden (Black Lightning), and Paul Levitz (Legion of Super-Heroes).Room 23ABC
Ah, 70s comics. Where I learned that African-American superheroes were required to have the word "Black" in their names by force of law, that the use of any drug would make you immediately and irretrievably insane, and that falling in love with a new DC comic means that you will be inevitably disappointed.
11:00-12:00 comiXology Open Discussion: Everything Digital — With over 75 million comics and graphic novels downloaded since its debut, comiXology has revolutionized how people read and buy comic books. Recently hailed by the New York Times as the iTunes of comics, here is your opportunity to discover what is next! Join comiXology cofounders David Steinberger and John D. Roberts for an open discussion on…everything digital. All topics are game! Room 23ABC
All topics? Okay: how do I archive my books? What happens if a publisher pulls their titles from your library? What happens if you go under? What happens if I want to read a comic where I don't have Internet access? Why do you think screaming, "Security!" is a valid answer to my questions? Do the convention organizers know you're brandishing a tazer at panel attendees? How do you remove a barbed dart while being electrocuted? Who just pissed my pants?
But if that doesn't work, there's:
11:00-12:00 Geek & Sundry — Felicia Day (The Guild, Dr. Horrible's Sing-Along Blog), Wil Wheaton (Big Bang Theory, Eureka), director Daniel Strange (Between Two Ferns with Zach Galifianakis), and the cast of The Guild–Vince Caso, Jeff Lewis, Amy Okuda, Sandeep Parkih, and Robin Thorsen — make some big announcements and offer an exclusive sneak peek at what's to come. Moderated by Kim Evey (producer, Geek & Sundry). Indigo Ballroom, Hilton San Diego Bayfront
The 1990s part of my brain is telling me that being in a room with a cute redhead and the subject of Usenet newsgroup (that I still subscribe to) alt.tv.startrek.wesley.crusher.die.die.die means an opportunity to prove my alpha malehood to the cute redhead. The 2000+ part of my brain is telling me that fucking around with a guy with 60,000 blog followers – all in the same room as me – means an opportunity to have my malehood kicked into my head by an alpha named Red. Regardless, Tabletop is a pretty good show, so it's probably worth checking out anyway.
Of course, there's always…
11:15-12:30 DC Comics – All Access: OGNs — It's been a big year for DC Comics' award-winning, original graphic novels, and it's only going to get bigger! Get unfiltered access to behind the scenes of your favorite and most talked about original graphic novels publisher! Joining the all-access party will be some of the industry's top talents, including Anthony Bourdain (Get Jiro!), Shane Davis (Superman: Earth One), Langdon Foss (Get Jiro!), Geoff Johns (Batman: Earth One), and J. Michael Straczynski (Superman:Earth One), so don't miss out! Room 6DE
So here we have the award-winning creator of Blackest Night and the New 52 reboot, the writers and artists from some of the most critically acclaimed comics and graphic novels of the past fifteen years… and an aging hipster foodie who released his first graphic novel – hell, his first comic book – less than a week ago… and that graphic novel is less about food than it's about ripping off A Fistful of Dollars. And having seen Joe Straczynski go on an anti-opportunist tear or two in his Spotlight panels? This one has the potential to turn into a fucking bloodbath. Line up early, kids.
Of course, if you do, you'll be missing:
11:30-12:30 Quentin Tarantino's Django Unchained—The Weinstein Company presents a sneak peek at the highly anticipated new film from acclaimed director Quentin Tarantino. Fans will get to see exclusive footage from Django Unchained and take part in a special discussion with Tarantino and the cast. You won't want to miss this! Hall H
If this was 1995, you'd have had to find a pretty nasty, drippy, pustule-ridden dick for me to have to suck as admission to keep me out of this panel. However, back in 2006 I went to the Grindhouse panel in Hall H and witnessed Tarantino telling a fan, "You wanna know how to break into the movie business? Make Reservoir Dogs! That was a good fucking movie!" Thirty new seconds of Jamie Foxx killing white people isn't worth watching Quentin stroke his ego to full climax, thanks.
12:00-1:00 Twilight Fan Fiction Group — This year writers Sweetlolapops (We Were Here, Summer of Salt), Conversed (Twinned), Tkegl (Cutless), MeraNaamJoker (Mir or Quaenam Sis Tam Bella), Shoefreak37 (A Light Exists in Spring), WriteOnTime (BreakingNews), and moderator Kimpy0464 (The Nightingale Journals) are on hand for laughs and fun at the Twilight Fan Fiction Group. They'll answer questions about the challenges and joys of writing derivative fiction in the Twilight fandom and how to keep it fun. Room 28E
Look at it this way: they will all be in one room, and it's pretty easy to get a live hand grenade in Tijuana.
12:45-1:45 DC Comics: Before Watchmen — It's not the end of the world. It's the beginning! You don't want to miss this panel about the most talked about comic book series of 2012! DC Entertainment co-publisher Dan DiDio, VP/art direction and design Mark Chiarello, senior editor Will Dennis, and creators Amanda Conner (Before Watchmen: Silk Spectre), Darwyn Cooke (Before Watchmen: Minutemen), Adam Hughes (Before Watchmen: Dr. Manhattan), J. Michael Straczynski (Before Watchmen: Nite Owl), Len Wein (Before Watchmen: Ozymandias, Curse of the Crimson Corsair), and others talk about this game-changing event! Hurm! Room 6DE
Look at it this way: they will all be in one room, and it's pretty easy to get a live hand grenade in Tijuana.
2:00-3:00 Spotlight on J. Michael Straczynski — Joe has been coming to SDCC for decades (despite popular requests) with news and announcements. If all goes as it should between press-time and this panel, he will be making the most important announcement of his career (no, not his retirement – despite popular requests). If all does not go as it should, he will be giving a talk about migratory bird patterns. So come roll the dice with J. Michael Straczynski! Room 7AB
All kidding aside, JMS's Spotlight panels are always entertaining, and one of our must-attend panels every single year. And this year, maybe I can ask him if he actually read Watchmen before writing Nite Owl!
Unfortunately, the JMS panel conflicts with:
2:00-3:00 Image Comics Experience — Join publisher Eric Stephenson and a panel of surprise guests an exclusive look at what's coming up for Image in 2013! An absolutely don't miss event for anyone wanting to be among the first to hear some of the biggest comics announcements of the year! Room 25ABC
Image has been knocking it generally out of the park over the past year, with books like Luther Strode and Danger Club. Last year at this panel, they announced Saga. Of course, a couple years ago at this panel, they announced Image United, and look how good that turned out. Still, I've got a good feeling about this one.
Unfortunately, both those panels conflict with:
2:30-3:30 Spotlight on Ben Edlund — Comic-Con special guest Ben Edlund (creator of The Tick, writer/producer, Firefly, Angel, Point Pleasant, Supernatural) tries to understand what he's been up to for the last four decades, with clips of some of the lively absurdities in which he's had a hand. Spend an hour in this hot bath of mind and then write home about it! Moderated by Ben Blacker (co-creatorof The Thrilling Adventure Hour, host of The Nerdist Writer's Panel). Room 8
I love The Tick, and Ben used to shop at the same comic store I did when I was in high school. Worth trying to get to if only to try to get the poor man to shout, "Brockton, represent!" which, for a Massachusetts native, is roughly akin to being forced to publicly shreik, "I love concentration camps!"
At least that's the end of conflicting – oh shit:
2:45-3:45 Marvel: Avengers vs. X-Men — The battle between the Avengers and the X-Men rages on in this cosmos-shattering event! All your favorite superheroes enter-and only one team will emerge victorious. You've got questions, and these people have the answers! Editor-in-chief Axel Alonso, chief creative officer Joe Quesada, X-Men editor Nick Lowe, SVP of creator and content development C.B. Cebulski, and others are on hand to lay out what's going on with the epic battle surrounding the X-Men's Phoenix Five and the Avengers. Room 6BCF
I would desperately love to know why Marvel expects me to choose a side in this fight when the X-Men have been clearly presented as apeshit doomfreaks wrapped up in an irritating near-religious power-mad fervor. Whoops! I misspoke; I meant to say "Joe Quesada" instead of "X-Men."
And I actually just wondered if Avengers Vs. X-Men, what with the X-Men's new costumes and power sets, isn't some comment on the DC Reboot, thus invalidating all the reviews I've written. Dammit.
Anyway…
3:00-4:00 Take to the Sky: Skybound and the Next Generation of Independence — Things continue to look up for Skybound, Robert Kirkman's imprint at Image Comics. The premiere original Witch Doctor has soldout nationwide, the all-ages hit Super Dinosaur continues to soar, and Kirkman's first-ever writer's room-driven crime drama, Thief of Thieves, is a critical success…what's next? Join Robert Kirkman as he discusses the future of the imprint with his stable of creators, including the creative teams behind Witch Doctor, Thief of Thieves, and more!Expect only AWESOMENESS. Moderated by Sina Grace. Room 25ABC
Robert Kirkman has never put on a panel that wasn't entertaining and funny. The dude is a born pubic speaker, and he's talking about some damn good comics here. This one comes highly recommended.
4:00-5:00 BOOM! Studios / KaBOOM! / BOOM! Town Panel — Learn what's next from BOOM! as editor-in-chief Matt Gagnon, managing editor Bryce Carlson, and creators Dan Abnett and Andy Lanning (The Hypernaturals), Sam Humphries (Fanboys vs. Zombies, Higher Earth), Shannon Wheeler (I Thought You Would Be Funnier), and Grace Randolph (Supurbia) run down the most exciting new projects and reveal upcoming titles from BOOM! Studios, KaBOOM!, and BOOM! Town. This is a panel you won't want to miss! Room 9
BOOM! Studios puts out good comics. Are they niche books? Sure, sometimes. Are they hard to find sometimes? Yeah. Is there the occasional stinker? Sure… but these people put out books about Cthuhlu and The Muppet Show; a shop that schizo is bound to have some cool shit in the pipeline. Plus, they're the only publisher I've ever seen who ran a public drink-up to meet the creators over beers a couple years back. They get a lot of latitude from me just for that.
However, the BOOM! panel is opposite:
4:15-5:15 EPIX Originals: William Shatner and Roger Corman — Two legends of the entertainment world take to the Comic-Con stage to preview their latest projects. Get a gander at the EPIX Original movie, Roger Corman's first-ever made in 3D, Attack of the 50 Foot Cheerleader, in which a meek college co-ed is transformed into a gigantic cheerleader. Then take a sneak peek at William Shatner's Get a Life!, an EPIX original documentary based on Shatner's hugely popular book, in which he examines the cultural phenomena of Star Trek, its fan-following, and his own role with in it. To top it all off the panel will be moderated by "Mr. Comic Book Men" himself, Kevin Smith. Room 6A
Shatner. Corman. Smith. Two words: ego singularity. Tell my mom I love her.
5:30-6:30 Spotlight on John Scalzi— Comic-Con special guest John Scalzi (Redshirts) talks about his latest work, his upcoming novel, video game, and film projects, takes questions and generally tries to amuse the hell out of you for an hour. With him as moderator / interviewer / conspirator: Wil Wheaton (Tabletop). It'll be the most fun you can have while respirating. Room 7AB
Not comic related, but if you've ever even remotely liked Star Trek, his latest book Redshirts is probably the most entertaining novel you'll read this summer. Plus, I will ruin it by asking Wheaton if he's man enough to compare scrotal leech scars in front of God and everybody.
6:00-7:00 Marvel Studios: Iron Man 3—Producer Kevin Feige and special guests provide an inside look at the ever-expanding Marvel Cinematic Universe. Hall H
We will report in this panel live! After finding it sometime Saturday night on YouTube! Because if there's a non-Twilight related panel it'll be worth your everfucking life to get into, this is the one.
7:30-8:30 Unlocking Arkham: The Forensic Psychiatry of Batman's Rogues' Gallery — Back by popular demand! Broadcast Thought's original Comic-Con panel with updated information and insights! Arkham Asylum houses some of Gotham City's most disturbed villains. But are they truly "insane"? From the vantage point of forensic psychiatrists utilizing real-world psychiatric diagnostic criteria, explore the mental disorders that plague The Dark Knight's Rogues' Gallery. Probe the minds of villains such as Two-Face, Riddler, Mr. Zsasz, Maxie Zeus, Harley Quinn, the Joker, and others. Are these characters psychotic, or are they psychopaths? What's the difference? Learn as forensic psychiatrists H. Eric Bender, M.D., Praveen Kambam, M.D., and Vasilis K. Pozios, M.D. discuss the meaning of these terms and explain how criminal defendants are found "not guilty by reason of insanity." See how Arkham Asylum compares to a real-world forensic hospital. Discover that truth truly is stranger than fiction. Bring your questions, and join the experts as they unlock Arkham Asylum and possibly set some of its "inmates" free! Room 7AB
Amanda and I discussed these guys in one of our first podcasts, and we argued over whether it's better to present insanity for literary purposes, or to stick to the legal tenets of the McNaughton Rule to preserve realism in story. While we might attend this panel to extend that argument, personally? I just want to see if I've got the makings of a top-shelf Batman villain.
And that's Saturday… and just the Saturday programming that looks interesting to us. You can get the entire current scheduled (Be aware that the schedule can, and often does, change based on attendance, space considerations, panelist availability, and just how high Kevin Smith is at any given time) here.
I know that this was a long article to read, and I apologize… but call it a pretty good primer for Saturdays at Comic-Con. It is the Con at its most exciting and crowded, and no matter what you do, you always know that you are missing something equally awesome. And these are the judgment calls you must constantly make: do you go to the DC or the Marvel panel? Do you spend the day in Hall H to see new footage of Iron Man, or do you commit to urinating sometime between 8 a.m. and 8 p.m.? Have lunch, or get Richard Hatch's autograph to take with you into your diabetic coma?
But if you are a comic geek, there is no better day of the year. If there can be a single day that can truly be called "Nerd Prom," it is Saturday at the San Diego Comic-Con. Just wear comfortable shoes, keep yourself hydrated, and become comfortable with the concept of Fatigue Hysteria.
Next? Amanda will comment on the Sunday schedule, after it's posted sometime around noon today.