on
November 22, 2013
at
8:52 am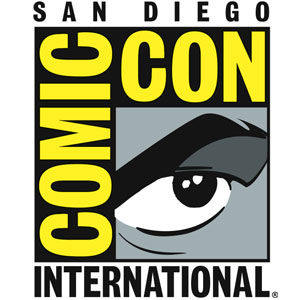 For people who attended San Diego Comic-Con this year and have been waiting for word on when the pre-registration for next year's SDCC would be coming off, all we've known since about August is that it will be happening "sometime between November 1 and December 31, 2013."
Which was, and is fine – if the people at SDCC handle it even remotely like they did for the 2013 convention (which happened in August, 2012), all you need is access to a couple of computers with access to reliable high-speed Internet (at a couple of different locations in case one is hit by a bolt of lightning or a meteor or something), nerves of steel and an adamantium bladder so you don't have to leave the screen until the deed is done. So they can do it pretty much whenever.
However, we are now less than one week away from American Thanksgiving, and there hasn't been a lot of details released about exactly when this pre-registration is gonna happen. And if it happened during Thanksgiving weekend, it would be an apocalypse.
It would be an apocalypse because many of us travel to visit our parents during Thanksgiving, and have you seen your parents computer? Can you imagine trying to log into the pre-reg Website, competing against thousands of other people, on a malware-packed laptop rocking Microsoft Vista (Service Pack Yeah, Right)? Using a browser with about thirty different third party search bars on it? Over first generation "high speed" 512 KbS DSL? It would be easier and faster to start randomly sucking dicks at the bus station and hoping that some kind soul will pay you in SDCC passes.
Well, fear not. Because even though we still don't know exactly when pre-registration is gonna happen, we do know that it won't happen until after Thanksgiving.
↓ Read the rest of this entry…