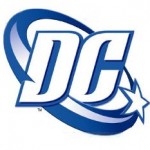 DC's Justice League panel at the New York Comic Con was held earlier today – well, they called it the "Justice League" panel, but it pretty much had every creator on the New 52 except for Scott Lobdell, who rumor has it was unavilable due to a prior commitment to be in a fetal position, rocking, crying and ignoring the constant ring of the telephone.
There were a ton of revelations in the panel, one of which being that DC didn't open the panel to questions from the audience until more than halfway through, which is a MAJOR departure from the DC panels we've see at SDCC since 2006, where Dan DiDio has historically said, "This is a panel about INSERT SUBJECT HERE! Let's take questions!" Thanks again, San Diego Batgirl!
But one of the other bigger revelations was that DC is rebooting and relaunching Captain Marvel.