Pros And Cons: Tips For Attending SDCC 2012
on
July 9, 2012
at
7:40 pm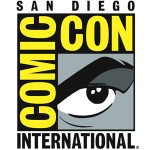 If you're as fortunate as we are, you are in the throes of final preparation for disembarking to travel to San Diego for the 2012 Comic-Con. And, if you're anything like us, you're running around like spastics, pulling together those final bits and pieces to make the trip.
Now, this isn't our first rodeo – we've been attending SDCC annually since 2006 – so we want to share just a few tips that we've picked up along the way to help make the trip as simple as possible.
Pack a powerstrip and a USB hub. If you're anything like us, you're traveling to Comic-Con with two cell phones, two computers, two cameras, an e-reader and (in my case) an e-cigarette and all its assorted batteries. While you'll find plugs in your hotel room, you'll only find one or two. Bringing along a powerstrip gives you a ton of extra outlets, and a USB hub will let you use your computer to charge your phones and cameras, reducing the number of plugs you'll need. Besides: the TSA loves it when you pack a bunch of extra wires to show up on the x-ray.
Pack light. Comic-Con's main floor features literally a dozen booths that sell novelty t-shirts that you can use, when you return to real life, to appear more clever than you really are. However, at Comic-Con, they have a more important function: they are clean. Which means you can wear a shirt on the plane, pack one to wear to the floor, and buy what you need there. It'll make your life a lot easier.
Pack Light Part Deux: Buy What You Want Signed At The Con. There will be a multitude of opportunities to get an autograph on the book of your choice by a variety of creators. These books are all available at the convention. Unless there's a book with sentimental value you want signed, leave it on the shelf and buy a copy at the convention. You can always sell your original copy to your local comic store and save the weight or the extra baggage fee on the way to San Diego.
Ship Your Shit Home. You're going to accumulate a bunch of cool stuff at the convention, from art to signed books to dirty laundry. Another thing you will accumulate is terminal exhaustion. You are not going to want to haul that shit back across the landscape while in your post-convention zombified condition. There are a variety of UPS Stores around – there's one in the Hilton and one in the Marriott, both next to the convention center – that will professionally pack your stuff and ship it home, insured even. You should only get on that return flight with your electronic toys and an emergency change of clothes. Is it more expensive than hauling it yourself? Yeah, but what's your exhaustion worth? You will thank me when you are not stabbed in the eye by a fellow passenger for spending 20 minutes trying to get your original art-filled bag into an overhead compartment without damaging it.
Pick Your Battles. When you get to the convention, you will be given the opportunity to obtain exclusive giveaways, popular panels, celebrity meet-and-greets, and a variety of other cool stuff. Many of these will require you to stand in line. For a very, very long time. Be prepared to really ask yourself just how badly you want that Comic-Con exclusive Green Lantern action figure. Keep in mind that almost all "Comic-Con Exclusives" will be available to the general public by late August, and all the big movie panels will be on YouTube by tomorrow. And while you're standing in line to meet a celebrity? You're missing the chance to just run into, say, Stan Lee, or the Chief from Battlestar Galactica, or Shirley from Community, all wandering around the Gaslamp (All meetings I've made over the years). This is a comic convention. Comic conventions are supposed to be fun. Standing in line isn't fun.
Let Yelp Be Your Concierge. If you eat food purchased on the convention premises, you are going to die. If you simply wander into the Gaslamp District and stop at the first place you see for food, you are going to die either hungry in line, or stone broke. That said, there are many places to eat a little off the beaten track, a couple of extra blocks up 4th or 5th Avenue, that are reasonably priced with a short wait. We, however, are not going to tell you which ones we like, since we don't intend to ruin them by having a bunch of people suddenly show up.
Dirty Pictures. If someone is wearing a costume, it is okay to ask them if you can take their picture… within reason. If you are in a highly-travelled corridor, it doesn't matter if you've just seen the best buxom Batgirl in the world, who is panting to have their picture taken; if you block the way for a cleavage shot? You're a dick. Further, no matter how good the costume, if someone's holding a slice of pizza, or slumped on the floor outside Ballroom 20 with the thousand yard stare of exhaustion you will recognize for your own face by Sunday morning? Let the picture slide.
There Is Such A Thing As A Stupid Question. We have a joke here at the Crisis On Infinite Midlives Home Office: four out of five questions asked at any Comic-Con panel are a variation on either, "Sir: you are awesome. How did you become so awesome?" or "Do you mind if I spend several minutes describing how you've inspired me to do something no one but me cares about prior to my asking how you because so awesome?" Frankly, you're at a convention, probably at great personal expense, attending a panel you probably had to wait in line for: it's pretty obvious you are enthusiastic about the subject of the panel. Telling the subject this is a waste not only of his or her time, but the time of everyone else with similar enthusiasms who waited in the same fucking line. Those of us who are attending a panel hoping to learn something new about the subject didn't fly for six fucking hours to hear about how some particular creator inspired you to get help battling your scrotal ticks. Fuck your scrotal ticks, fuck you, and stop wasting everyone's time.
And with that, it's time to pack up the tablet upon which I am writing this in preparation for catching a long flight. Check back in Wednesday for our coverage of SDCC… or if you're gonna be there with us, come introduce yourself and I will buy you a beer. Unless we're at a bar right near the convention center; beers there are about nine bucks a whack.
In the meantime, for more extensive convention-going tips, check out The Comics Reporter, and for minute-by-minute coverage, keep an eye on our Twitter feed.