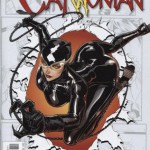 Have you read this month's installment of Catwoman, yet? If you haven't, don't. There are a lot of other things you can do with that $2.99 instead of buy issue #0, by writer Ann Nocenti, unless you happen to be an obsessive collector of Adriana Melo's artwork (which is the only bright point of the issue) or the items that carry the stench of failure, like dollar store condoms.
Selina Kyle has suffered mightily in the New 52 reboot at the hands of Judd Winick, suggesting that Barry Ween is his Jagged Little Pill. If Barry Ween was "You Oughta Know", then Catwoman was Winick parading around naked exhorting "Thank you, silence". Selina was a broken mess that owed more of her personality and actions to Batman slash fic than Frank Miller or Ed Brubaker. The announcement that Ann Nocenti was taking over the book at issue #0 was greeted with relief in this household. Surely, the woman who created Typhoid Mary for the Daredevil franchise could come up with a stronger, more bad ass take on Catwoman.
Turns out, not so much.
Spoiled déjà vu all over again, after the jump.

A large part of the problem with the new 52 has been the need for many of the writers to tear down former continuity and rewrite the origins, in some cases completely from scratch. With few exceptions – Animal Man and Swamp Thing come to mind – the new storylines are pale imitations of their former selves. Nocenti had the opportunity to use issue #0 to rectify this for Catwoman. She squandered this opportunity to offer up a reheated subplot from 1992's Batman Returns, with dashes of Oliver Twist and The Hunter, if Parker was a weepy, needy amnesiac.
The new Selina Kyle was apparently brought up in group homes that made her earn her keep as a break in artist. Poor, sad Selina squirreled away what stray jewels she could hide from heists in her worn teddy bear with the hope that some day whatever she stole could be hers alone. One day, after being dissed on a date for trying to pass herself off as a medical student in a surgical rotation (huh, what?), she decides to engage in a little break-and-enter therapy to take the edge off. Because she makes good choices, our Selina. She's caught by the home owner and subsequently beat to hell by him. She's then saved by a mysterious figure who offers street kids second chances through employment in Gotham city government.
I think she had more dignity in the version of her origin in which she was a prostitute.
Turns out her "savior" has ulterior motives in his interest in her and her investigation into her own past results in her summarily tossed off a roof. A kind and merciful God would have ended her pain there. Nocenti instead then steals the "licked back to life by feral cats in an alley" thing from Batman Returns and Catwoman is born and on a hunt for answers into her past.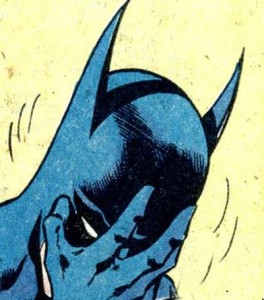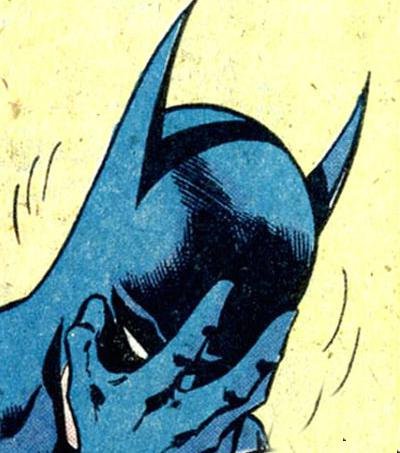 Adriana Melo's artwork is a bright spot in the issue. She brings a soft femininity to Selina and uses straightforward panel layout to tell the story. She's not Darwyn Cooke, but I've no quibbles with it.
I opened this issue hopeful. Nocenti has demonstrated she can write strong women before. However, she also thought bringing the world a four issue mini series detailing the romantic coupling of Dazzler and The Beast was a good idea. There's no edge or bite here. We're back to naked chicks walking around suffering from sunstroke after spending too much time in India.
Thank you, silence.