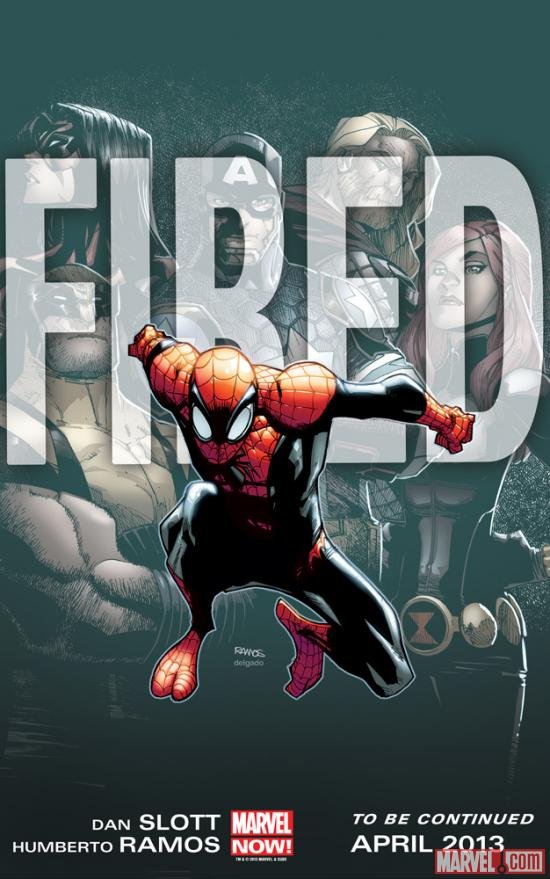 Marvel is throwing another comic book teaser our way, this one somewhat less mysterious than yesterday's XX promo, but still ambiguous enough to make us wonder…
…how can "that old Parker luck" (as Comic Book Resources called it) run out so fast when Peter Parker isn't even driving the bus anymore? I mean, look at those faces teased up on that image: OctoSpidey seems to have pissed off the whole of The Avengers and gotten himself fired. That's fast work, faster than my Uncle Louie can get himself drunk, disorderly and tasered at GED Prom Night Zumba at the Learning Annex.
In any event, the "Fired" teaser also points to a new arc that will see Ryan Stegman departure. Humberto Ramos will be joining writer Dan Slott, as penciler. Fans of big-eyed, lanky looking manga type characters, rejoice.
Superior Spider-Man drops at your LCS this Wednesday, January 9. Slott and Ramos's new arc begins in April 2013.