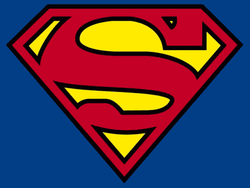 Update, 1/11/2013, 10:10 a.m.: Jeff Trexler at Comics Beat has a pretty detailed rundown of the decision and its overall meaning.
It was probably a foregone conclusion, given years of contracts and lawsuits and back-of-the-check work for hire agreements and thousand upon thousands of court hours – sweet, sweet lawyer-billable hours – but it appears that the Ninth Circuit Court of Appeals has all but given the rights to Superman to Warner Bros.
In a decision handed down earlier today, the court asserted that an October lower court decision that denied Warner Bros.'s claim that a letter, sent to Warner in 2001 by one of Superman co-creator Jerry Siegel's heirs, constituted the acceptance of a settlement offer over the whole rights mess and therefore meant that the question of who owned what and when and why and under what threats of which ruinous lawsuit or where the promise of torture was made and how. So with that issue resolved, it means that, unless someone wants to take this to the Supreme Court – assuming the Supreme Court wants to spend time talking about comic books – Warner Bros. owns the rights to use Superman pretty much lock stock and barrel.