on
April 14, 2013
at
2:28 pm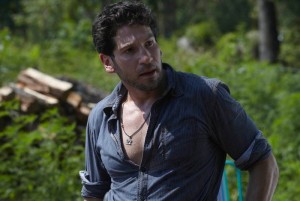 Say, were you excited about meeting Maggie and Shane from AMC's The Walking Dead next weekend at the Boston Comic Con? Yeah? Well, temper your enthusiasm a bit. Lauren Cohen will still make an appearance, but Jon Bernthal will not. According to an email sent by the convention to ticket holders last Friday:
A Message from the Host:

Unfortunately, Jon Bernthal (Shane Walsh) of The Walking Dead must CANCEL his appearance at The Boston Comic Con due to a sudden change in his filiming schedule.

All attendees who purchased a VIP Photo Op ticket will be refunded in full.

Any other person who wishes a refund of their admission ticket to the Boston Comic Con due to Jon Bernthal's cancellation must submit a refund request by no later than Friday April 19th. Once the show has started no refunds will be issued whatsoever.

We apologize for this unfortunate inconvenience which is out of our control.

The Boston Comic Con
Beyond their control, perhaps, but certainly a possibility that they were aware of. A source connected to the group that produced the 2013 commercial for Boston Comic Con tells me that they were told to downplay Bernthal's appearance at the con because of the likelihood that he might pull out. You can check out their commercial after the jump.
↓ Read the rest of this entry…