on
December 13, 2013
at
9:26 am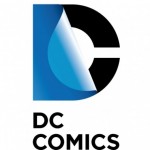 It's been a little more than two years since DC launched their New 52 reboot, and while DC still puts a big, "The New 52!" bullet on almost every cover of every book each month, there sure as hell aren't 52 of those original release titles from September, 2011 still kicking around.
And now there will be two fewer. DC and book creators Jeff Lemire and Gregg Hurwitz have announced the cancellation of two original New 52 books, one surprising, one not (and yet still disappointing).
To wit: Animal Man and Batman: The Dark Knight will be concluding their runs in a few months, each with issue #29.
↓ Read the rest of this entry…