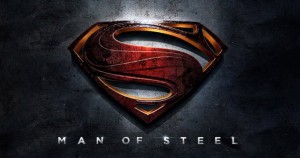 Update, 7 p.m.: According to Sydney Bucksbaum at Hollywood.com, Gordon-Levitt's representatives have "refuted the rumor entirely." Of course, one time I had representatives "refute" the "rumor" that I had "run over" an "elderly person" while I was "hammered." At least they did until my representatives negotiated a final "plea agreement." So for now, I guess this will remain, as it did this morning, a cool-sounding rumor.
——————————
Ever since Marvel Studios' Avengers movie made about a bazillion dollars earlier this year, it was all but a foregone conclusion that Warner Bros. would be coming out with a Justice League movie. You know, unless for some reason they hate money. Watching a movie about a superhero team make beaucoup delores, to the point it has only been beaten by blue people fucking or young lovers freezing to death in the frigid North Atlantic (again: blue people fucking. Pow! Thank you folks, I'll be here all week! I work here!), and then leaving your own superhero property on the table, would be less a poor management decision than terminal self-destructive whiskey insanity.
The Justice League movie has quietly been in pre-production since Warner Bros. won the latest battle for the rights to Superman against the estate of Superman creator Joe Shuster about a month ago, but without a lot of detail as to how they were gonna proceed. Christopher Nolan's Dark Knight trilogy had ended, with both Nolan and Batman actor Christian Bale saying pretty strongly that they wouldn't be involved in anything else Batman-related. Zack Snyder was deep into production on Superman movie Man of Steel, but he'd said back in March of last year that Man of Steel wouldn't be part of any Justice League movie. So all initial indications were that Warner Bros. was planning pull a reverse of Marvel Studios, and just make a Justice League movie, spinning individual heroes' movies off of that.
But that was then, and $623,279,547 Avengers movie dollars ago. Today, it looks like there might be some moves to make Justice League tie not only into Man of Steel… but into Nolan's Dark Knight trilogy.