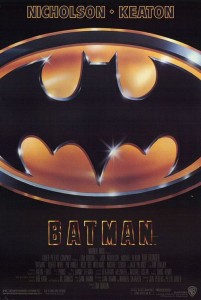 It's the 25th anniversary of the release of Batman in theaters, so this week, Amanda and I talk about what it was like being a geek in the years and months leading up to the flick… and whether it holds up now (Hint: in 1989, Batman was a terrible, terrible pervert).
We also talk about:
The pilot for The Flash that leaked to the Internet this week,
Superman #32, written by Geoff Johns with art by John Romita Jr., and,
New Avengers #20, written by Jonathan Hickman with art by Valerio Schiti!
And, the usual disclaimers:
This show is recorded live to tape. It means some more pauses and repeated thoughts than you might be used to, but it also means that anything can happen.
This show contains spoilers. We try to warn ahead of time, but if you haven't seen Batman yet, I'm not sure what you want us to tell you.
This show contains adult, explicit language, and is not safe for work. It's 2014; check behind your couch cushions. You'll find ear buds.
Podcast: Play in new window | Download (Duration: 1:39:21 — 91.0MB)
Subscribe: Apple Podcasts | Android | Google Play | Stitcher | TuneIn | RSS | More
Enjoy the show, suckers!