on
July 29, 2013
at
9:18 pm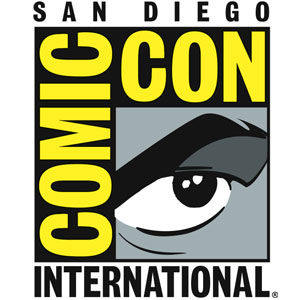 And finally, here is the last of it. The last panel we attended at San Diego Comic-Con on Sunday, July 21st, before the convention-closing screening of Buffy The Vampire Slayer's musical episode, Once More With Feeling: The Avengers, X-Men, Dr. Strange and Sgt. Fury 50th Anniversary panel, featuring classic Marvel writer Roy Thomas, current writer Brian Michael Bendis, and artist John Romita, Jr.
There wasn't anything revealed that you could particularly call "news" at this panel. Hell, there wasn't even a hell of a lot of information about the creations of The Avengers, The X-Men, or any of the rest (although we did learn that Thomas made The Vision an android because hey! Stan Lee says stuff sometimes!). But what we did get were some cool and inspirational stories of what it was like to be at Marvel right around the time when Fantastic Four was breaking, what it was like to grow up around one of the premier Spider-Man artists of the late 60s, early 70s, and what it was like to grow up in Brian Michael Bendis's broken home! Well, I guess some stories are inspirational only in their aftermath.
But even if the panel didn't have anything new to say about the modern world of comics, I can think of worse ways to close out the convention than to hear about what the world of comics was like when legends were being created every month, when characters who would literally change some of our lives were being spitballed to meet a deadline on a Sunday afternoon, and when a man could get a gig writing some of the most legendary books in Marvel history by filling out a workbook on his lunch break.
And even if you weren't there, you can check some of it out right here. We have a few videos of some of the cooler stories – not the best videos we've ever shot, but you can see who's talking and get the whole stories – right here after the jump.
↓ Read the rest of this entry…