on
April 3, 2013
at
12:05 am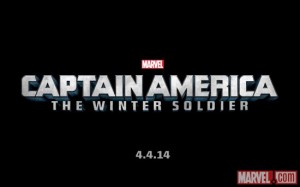 Captain America: The Winter Soldier, the sequel to 2011′s Captain America (duh; what did you think it was the sequel to? Ice Castles? Use your head) is in production now, which means that casing rumors and news are coming out on a semi-regular basis. The latest news, from about a week ago, was that Robert Redford was being cast to play… something. But exactly who was anyone's guess. Was it one of Captain America's old, pre-freezing, World War II buddies? Agent Coulson's angry and vengeful father? Batroc The Leaper? Leatherface (Yeah, I know, but the man's spent a lot of time in the sun, is all)?
Nope. Redford did a press conference to support The Company You Keep, the upcoming political thriller flick he directed, and he point blank told reporters the role he's playing… and it turns out that, yeah, we still don't know what role he's playing in Captain America: The Winter Soldier. Because I don't think Redford knows what the fuck he's gonna be doing in the movie.
Why do I say that? Well, Redford told reporters he was playing:
Well, the head of S.H.I.E.L.D. The head of S.H.I.E.L.D.
Oh, okay. The head of S.H.I.E.L.D. Got it. Thanks, Bob.
Wait, what?
↓ Read the rest of this entry…