on
May 19, 2013
at
5:31 pm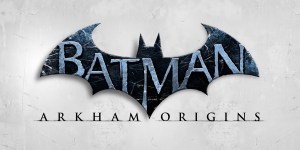 Comics aren't the only thing in my life, you know. I am also somewhat of a home theater enthusiast, to the point where I have built my own home theater PC (Think a TiVo, only with 4.5 terabytes of storage space, that also plays home video, music, and online media, as well as skipping commercials automatically on recorded TV, and all without a byte of digital rights management), run by a small universal infrared sensor to read commands from a standard remote control.
I also just bought and wall-mounted a sick plasma TV to replace my old DLP projection job and – funny story – didja know that plasma TVs, as well as having the best contrast available, also spit out a bunch of infrared noise? Noise that, say, a universal infrared sensor can see? And try to constantly process? Making the PC that's listening to that sensor as dumb as a brick?
However, being a clever man, I thought of a fix that requires only a small cardboard jewelry box. Really: that's it. Well, that and about $400 of obscure hobbyist parts that require extensive programming and tweaking to allow a line-of-sight infrared sensor to listen to a remote control while the sensor is crammed into a small cardboard jewelry box.
All of which is a long way to go to explain that I am extremely busy today – trying to turn a bracelet box into an electronic home theater component will do that to you – but I do have one thing for you: Batman: Arkham Origins, the sequel to the excellent Arkham Asylum and Arkham City videogames, is due out this coming October, and the producers have released the first teaser video for the game, featuring Batman kicking the shit out of a low-level bad guy. A low level bad guy named Deathstroke. And you can check it out after the jump
↓ Read the rest of this entry…