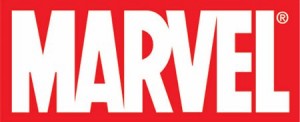 Goddammit Marvel, now you're just fucking with me.
Last week, Marvel released a series of one-word teaser posters hyping the winter round of Marvel Now relaunches (but not reboots! Marvel doesn't reboot! And Mile Morales has always been Spider-Man in the Ultimate Universe! And Cyclops has always dressed like Nightwing on his way to an evening at The Ramrod's Tower of Power night!). And while the first round of pre-San Diego Comic-Con teases were pretty transparent – "Mighty," Marvel? Really? – the last few have been downright inscrutable. "Killers" could mean anything from a team led by The Punisher to some anonymous soul in Marvel editorial subtly bragging about blowing Brandon Flowers.
But yesterday, Marvel outdid themselves… and not necessarily in a good way, depending on how you interpret it.