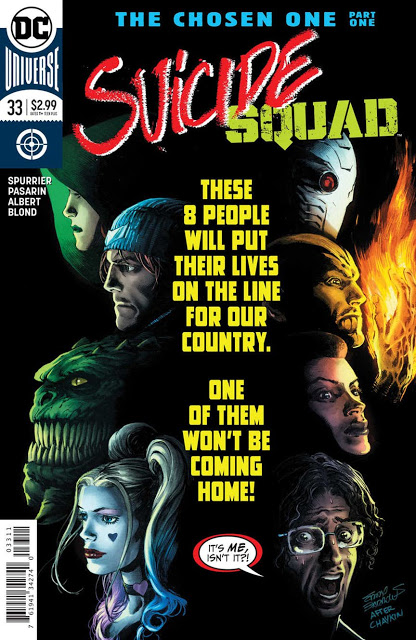 It's been an speedy week, from the threat of yet another government shutdown, to calling other nations ugly names, to a 30-something minute span where it seemed like a large chunk of the population of Hawaii might be on deck to have a chance at their own Silver Age superhero origin stories. It was the kind of week when you just want to escape into a fat stack of comics books. You know, books about a disintegrating monarchy, the mistreatment of prisoners, and the literal vanishing of the Earth.
Okay, that sounds dire, but there were actually some interesting books this week, including the opening to a new Marvel event (you know, as part of Marvel Legacy! Which was supposed to mean an end to constant events!), a strong and surprisingly intriguing opening for one book's new creative team… and a Tom King book, which always means some spirited conversation on this show. So we break down a few of the bigger books this week, including:
Mister Miracle #6, written by Tom King with art by Mitch Gerads
Avengers #675 (Part 1 of the No Surrender event), written by Mark Waid, Al Ewing and Jim Zub, with art by Pepe Larraz
Old Man Hawkeye #1, written by Ethan Sacks with art by Marco Checchetto, and
Suicide Squad #33, written by Si Spurrier with art by Fernando Pasarin!
As usual, this show contains spoilers, and was recorded live to tape with minimal editing. So if you're looking for a comics show that ranges from speculation about meta-narrative in a comic about super villains to a story about one of the hosts eating a bug, you've come to the right place!
Podcast: Play in new window | Download (Duration: 1:19:16 — 66.1MB)
Subscribe: Apple Podcasts | Android | Google Play | Stitcher | TuneIn | RSS | More
Thanks for listening, suckers!