on
January 14, 2013
at
9:16 pm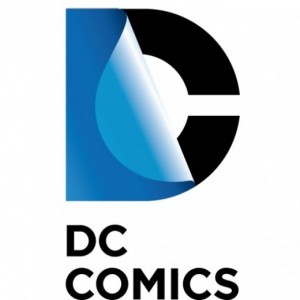 What the fuck is going on over at DC Editorial?
Back in November, when Vertigo announced they were cancelling Hellblazer, they tried to lessen the blow by hyping up the new DC Universe-based book Constantine, with Robert Venditti as the announced writer. Just a few weeks later, when they announced that Duane Swierczynski would no longer be writing Birds of Prey, they made a big deal of the fact that they had brought in Skullkickers writer Jim Zub to take over, trotting the poor bastard out to do interviews where he espoused how excited he was to have the opportunity, and talked about all the ideas he couldn't wait to bring to the book.
That, however, was then. Today, DC released their April solicitations, and yeah: neither of those guys are going to be writing those books.
Somewhere along the line, someone between DC Editor In Chief Bob Harras and the individual titles' editors decided to replace those writers with pretty much no notice (at least to the reading public) until the solicitations dropped today, with those solicitations indicating that Constantine will be written by Jeff Lemire and Ray Fawkes (who was originally to replace Gail Simone after she was fired from Batgirl… you know, before she was rehired), and Birds of Prey to be taken over by Amethyst writer Christy Marx. Apparently. At least for now. At this point, my co-editor Amanda is frantically hitting F5 on her email, checking to see if perhaps she is the next writer of Birds of Prey.
Between these moves and the aborted firing of Gail Simone, I can't personally remember a case where, at the editorial level, a bunch of last-minute creator changes were made on books where the replaced creators were reasonably well-publicized, and all before their first issues even came out. Sure, you see it with artists sometimes, but normally only after deadlines start to become an issue (hi, Mark Silvestri!). So what the hell is going on at 1700 Broadway, guys? Did Robert Venditti nail the wrong guy's wife? Did Jim Zub leave an Upper Decker in the Editorial Department men's room? Or the ladies' room? Or maybe Geoff Johns's Aquaman cap?
Well, Harras and DC Editorial Director Bobbie Chase did an interview with Comic Book Resources to try to explain some of the reasoning behind the sudden moves. So… what the hell, guys?
↓ Read the rest of this entry…