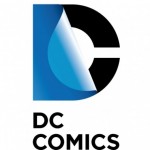 It has been 17 months since DC blew up their entire line of comics, shuffled all their creators around to different books, and blew up their entire history of continuity. You know, for everyone except Grant Morrison, who has been allowed to continue his Batman saga that started several years ago in Batman Incorporated like it's still 2009… or sometimes, considering all the Silver Age characters Morrison's shoveled into that storyline, like it's still 1959.
And the New 52 reboot was an unqualified success. It put DC over Marvel, in both sales numbers and dollar earnings, for the first time. It refreshed the classic characters of the DC Universe for a new generation. Truly, those 52 books signalled the start of a thousand-year uncontested reign. Nothing could stop them. They would march to victory on a road of bones. They would drive their enemies before them, see them broken, and hear the lamentations of…
What's that? DC's cancelling six more books?
Whoops.