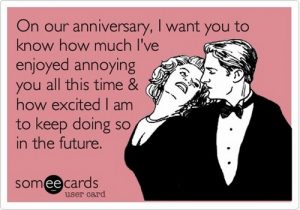 It is the Labor Day long weekend here in the United States, and considering there was little comics news this week, we strongly considered taking a pass on a show this week. However! A quick peek at our Web site archives reminded us that today, September 4th, is the fifth anniversary of Crisis On Infinite Midlives on the Internet.
And we couldn't let the occasion pass by unmarked. So we did a very brief show (at least a brief show for us) to reminisce about where and how we started, and how we wound up where we are.
And since that story isn't a long and involved epic tale that will ring down through the ages to eventually become a three-hour Charlton Heston movie, we also talk a little bit about some Spider-Man: Homecoming casting news, The Attack of The Mushroom People (for some reason), and some of this week's comics:
Suicide Squad Special: War Crimes, written by John Ostrander with art by Gus Vasquez,
Thunderbolts #4, written by Jim Zub with art by Jon Malin, and:
Uncanny Avengers #13, written by Gerry Duggan with art by Ryan Stegman!
Oh, by the way: that Jeph Loeb / Ed McGuinness Avengers title Rob was looking for was Avengers: X-Sanction from back in 2012.
And, as always, the disclaimers:
This is a shorter-than-usual episode, and it's a little bit loose. We assure you: we'll be back to spending two hours acting as if in love with the sounds of our own voices next week.
This show contains spoilers. If you don't want to know that John Ostrander's Suicide Squad is about a black-ops team of supervillains… well, you're already screwed. But you are also warned.
This show contains adult, profane language, and is therefore not safe for work. Your boss is already upset that the next long weekend is three months away; don't go making them angrier by listening to this without headphones.
Podcast: Play in new window | Download (Duration: 50:07 — 50.8MB)
Subscribe: Apple Podcasts | Android | Google Play | Stitcher | TuneIn | RSS | More
Thanks for listening (and reading) for the past five years, suckers!