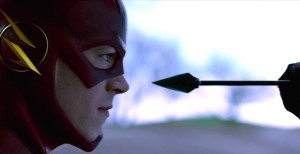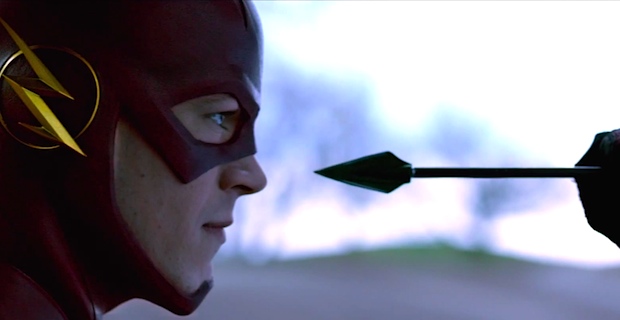 This was a big week for the DC Television Universe (or, based on the television network most of it is on, The DCW). We saw crossovers between Arrow and The Flash, with new trailers released for the upcoming Legends of Tomorrow superteam show with characters from both shows, and Supergirl, which might or might not be part of the same continuity. And as we watched it all, we wondered how DC and Warner Bros. managed to create a continuity-consistent version of the Justice League, under our noses and on television, seemingly without our noticing.
So we discuss what DC has built, how what's coming can only expand upon it, and how, in its own way, it's at least as exciting as what Marvel has accomplished with their Cinematic Universe… and how it's possibly more exciting than what DC is trying to do with their characters in major motion pictures.
We also briefly discuss the previews for DC's upcoming Bizarro, Doctor Fate and Gotham At Midnight, before diving into:
Secret Wars #2, written by Jonathan Hickman with art by Esad Ribic, and:
Captain America And The Mighty Avengers, written by Al Ewing with art by Luke Ross!
And, as always, the disclaimers:
We record this show live to tape, with minimal editing. While this might mean a looser comics podcast than you are used to, it also means that anything can happen! So listen to find out what 90's television show is our own personal Vietnam!
This show contains spoilers. While we try to shout out warnings ahead of time, assume that we will ruin everything for you.
This show contains adult, profane language, and is therefore not safe for work. Unless you want your employer to hear about Doctor Strange and his "little finger," you'll want to find some headphones.
Podcast: Play in new window | Download (Duration: 1:56:57 — 101.7MB)
Subscribe: Apple Podcasts | Android | Google Play | Stitcher | TuneIn | RSS | More
Enjoy the show, suckers!