on
November 25, 2013
at
6:41 pm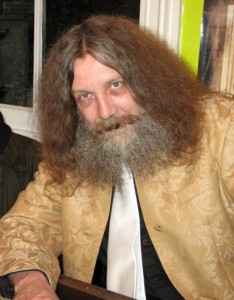 They say that you should never meet your heroes, and I am okay with that proposition. Because they also say that you must separate the artist from the art, and I have been forced to do that for my entire adult life. Not only ephemerally – I could read Hunter Thompson all day long, but there is no doubt he was a violent, drugsucking monstrosity, and I could enjoy reading Harlan Ellison stories for a thousand years without having to hear the man calling me a dullard – but professionally. I have worked with comedians – comedians you have heard of – who were the worst kind of arrogant and selfish scumbags, and people in the music industry who would pretend you never even existed if it meant another case of comp'ed CDs to sell to local record stores at a discount, like a common mafioso.
So while I consider several comics writers from the 1980s to be heroes of mine, I am okay if I never meet them. The Dark Knight Returns and Batman: Year One are a couple of the greatest comic stories I've ever read, I think I can go to my grave without having Frank Miller chase me around while shrieking, "hippie!" and trying to cut my ponytail off with a replica switchblade from the set of Sin City. Miller's political beliefs or behavior doesn't take away a word or line of Dark Knight, but I don't think it's something I want to witness firsthand.
And then there's Alan Moore. My copies of Miracleman are amongst my most prized possessions, and I have both Watchmen and V For Vendetta as not only the original issues, but as the big ol' Absolute hardcover editions. Those stories taught me, as a teenager, that the superhero stories I loved as a child didn't need to be put aside, but could be enjoyed as I moved into adulthood. The man basically invented the idea of the superhero written maturely for adults.
And once again, Moore has gone on record saying that he hates the idea of the superhero written maturely for adults.
↓ Read the rest of this entry…