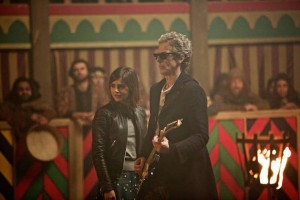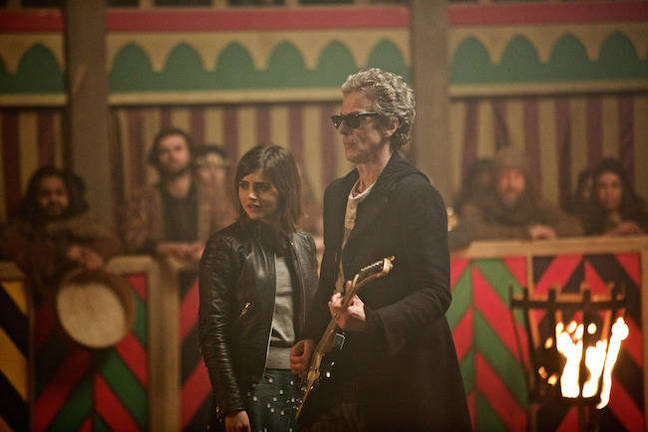 After weeks of holidays, househunting, open houses, forced cleaning, and terminal exhaustion, we are finally back on schedule, and back in our Home Office studio! And just in time for The Magician's Apprentice, the Season Nine debut of Doctor Who.
If you've listened to the show for any length of time, you know that Amanda is a 30-plus year devotee of The Doctor, while Rob has only been watching since the reboot with Christopher Eccleston, and yet they both believe that this premiere is too reliant on classic Who villains, adversaries, themes, character beats, and that the Doctor's grand entrance is a lift of the Doof Warrior from Mad Max: Fury Road. And yet there are still some fun moments, and reasons to be hopeful for the season overall.
We also discuss:
Captain America: White #1, written by Jeph Loeb with art by Tim Sale, and:
The Paybacks #1, written by Donny Cates and Eliot Rahal, with art by Geoff Shaw and Lauren Affe!
And now, the usual disclaimers:
We record this show live to tape, with minimal editing. While this might mean a looser comics podcast than you are used to, it also means that anything can happen. Like the only pitch Rob will ever make for a comic book: ISIU: Insurance Super Investigations Unit.
This show contains spoilers. While we try to shout out warnings ahead of time, be aware that you will learn things about the season premiere of Doctor Who that no one should know… yeah, okay; it's a "two organs" joke. We're sorry.
This show contains adult, profane language, and is therefore not safe for work. You think your employer wants to hear about how The Doctor's Companions rank against Japanese Hentai? Yeah, get some headphones.
Podcast: Play in new window | Download (Duration: 1:25:45 — 79.0MB)
Subscribe: Apple Podcasts | Android | Google Play | Stitcher | TuneIn | RSS | More
Thanks for listening, suckers!