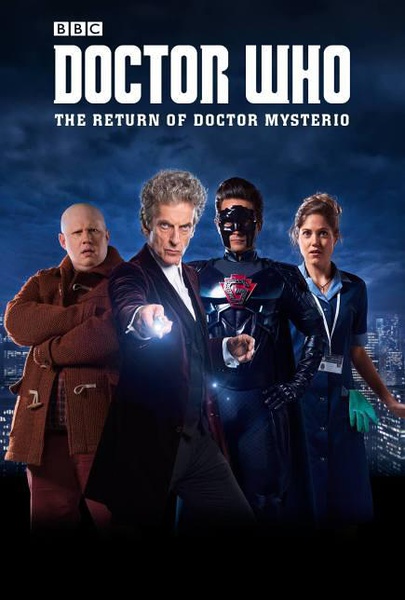 It is the holiday season, and while that means things like delayed flights, family political battles and regifting, it also means the annual Doctor Who Christmas Special. And this year's, The Return of Doctor Mysterio, was a double whammy: not only was it the first Doctor Who story in almost a year, but it was about an American superhero.
So we discuss the story, both on a Doctor Who and a superhero story level. And while we don't want to spoil anything, we learn that there's a reason why it's maybe not a good idea for a British television writer to tackle an American superhero story. We're guessing it's the same reason it wouldn't be a good idea for the guy who created The Cape to write an episode of Doctor Who.
We also discuss:
Civil War II #8 written by Brian Michael Bendis with art by David Marquez, and:
DK III: The Master Race #7, written by Frank Miller and Brian Azzarello, with art by Adam Kubert, Klaus Janson and Frank Miller!
And, the usual disclaimers:
This show contains spoilers. So if you don't want to know who loses at the end of Civil War II, you should avoid this show. And probably mirrors.
This show contains adult, profane language, and this therefore not safe for work. Unless you think your mom wants to know what Marti Noxon might do with Naked Batman, maybe use your holiday Airpods.
Podcast: Play in new window | Download (Duration: 1:37:20 — 97.0MB)
Subscribe: Apple Podcasts | Android | Google Play | Stitcher | TuneIn | RSS | More
Happy New Year, suckers!