on
July 21, 2013
at
9:58 pm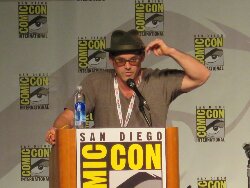 The annual goodbye party for the San Diego Comic-Con – a screening of Buffy The Vampire Slayer's season six musical episode, Once More With Feeling – concluded about an hour and a half ago.
And, as last year, the proceedings started with Nicholas Brendan live on stage, singing his old, "Wicca good and I'll be over here," in shades and a douchebag Fedora, continued with repeated and rousing denunciations of Dawn as the ruiner of all things good and fun (and at least one loud "Fuck off!" after Dawn sang, "Does anybody even notice?" – you're welcome, Fandom), and ended, as always, with a bittersweet run for the doors.
Comic-Con is now officially over, which is always a strange feeling. As Amanda and I say every year: we wish it would never end, but if it didn't, we don't think we could take anymore. We are exhausted, and we still have panels to write about and video and pictures to upload. Not to mention a cross-country flight to pack for.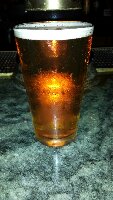 But those things can wait. Because we have, after all, survived, and that requires a little celebration. Which means that this is the end of our broadcast day.
So while we do that celebrating (we are posting this from my phone at the Hyatt bar) and packing…
See you tomorrow, suckers!